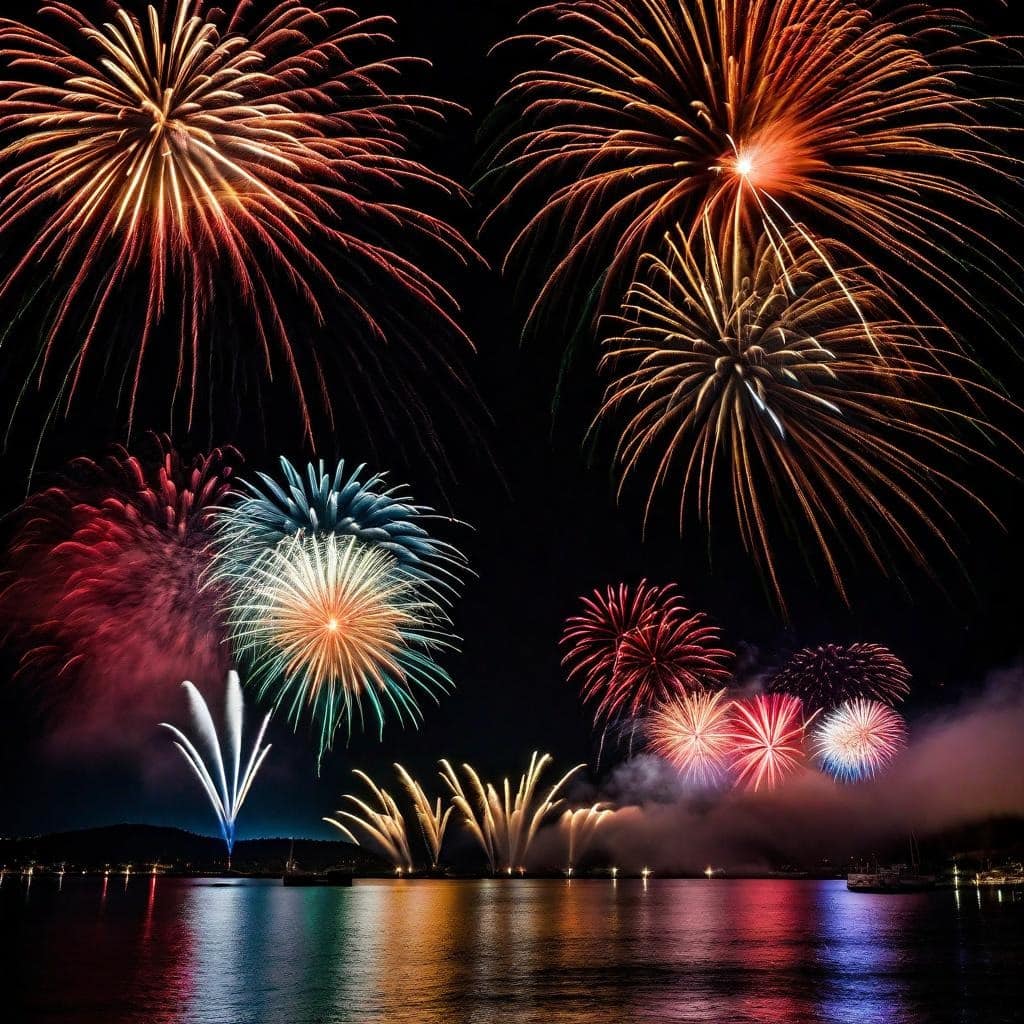 We are hosting Dubai's most amazing New Year yacht party of 2024. The countdown has already begun, Get Ready for the Yacht Party of a Lifetime.
Welcome aboard, fellow adventurers. As the year 2023 draws to a close, there's no better way to say farewell to the old and welcome the new than by setting sail on the Arabian waters. Dubai, a city known for its extravagance, is all set to host the most amazing New Year's Eve celebration of 2024, and it's all happening on the luxurious decks of Royal Star Yachts.
We are inviting you to witness the iconic Dubai skyline illuminated by the shimmering lights of the Burj Khalifa, the world's tallest architectural wonder. A canvas painted with a heartwarming blend of colors as the clock strikes midnight, marking the beginning of a new year. Imagine being right in the heart of this spectacle, where the sky dances with fireworks, and the sea mirrors the brilliance above.
''Our New Year yacht party sets sail on December 31st, and the festivities begin at 9 PM, lasting until the early hours of January 1st. It's an epic five-hour celebration, and we assure you, every minute will be worth it.''
Entertainment and Activities.
What's a New Year's Eve party without some noise, you ask? Well, we've got you covered. A live DJ will spin the hottest tracks, ensuring the dance floors are alive with energy. As you groove to the beats, treat your taste buds with a delicious BBQ spread that'll leave you craving for more. And the drinks? They're unlimited, so you can toast the New Year as many times as you please.

Safety and Comfort
Your safety is our top priority. We've implemented stringent safety measures to ensure a worry-free celebration. Our crew is highly professional, well-trained, and ready to assist you at all times. You'll find spacious and comfortable accommodations on board, making your entire journey a breeze.

Testimonials and Past Experiences.
But don't just take our word for it. Here's what some of our past New Year yacht party guests had to say.
An unforgettable experience. The views of the Burj Khalifa fireworks from the yacht were unparalleled. Sarah weisland. Perth, Australia.
The party was a blast. The DJ had everyone dancing, and the food was divine. – Adnan al Sabeth UAE.
The crew made us feel like royalty. The best New Year's Eve ever. Antonio Alvaerz.
How to Reserve Your Spot.
Booking your tickets or chartering a yacht is easy. Simply visit our website at [royalstaryachts.com] (http://royalstaryachts.com ) to make your reservations online. Alternatively, you can contact us directly at +971 5616 86511 or email us at royalstaryacht@gmail.com.
We recommend securing your spot early, as this event is in high demand, and spaces are limited.
As we prepare to welcome 2024, we invite you to join us on the high seas. We promise unmatched luxury, over-the-top entertainment, and an experience that will create memories lasting a lifetime. Dubai's most amazing New Year yacht party is just a click away. Don't miss the chance to be a part of this extraordinary celebration.