Let's Dance, Drink, and Yacht your way into the New Year
The most exciting and glamorous new year celebration minus the hustle and bustle. 

Dreaming of a New Year's celebration like no other? Look no further – we've got the perfect recipe for an unforgettable start to the year. Leave the usual behind and step into a world of luxury, excitement, and sheer joy as you celebrate aboard a glamorous yacht in Dubai's pristine waters.
Start the year by saving money, book early to avoid last-minute price hikes.
Tired of the same old routine? Break free from the boring and embrace the serenity of the Arabian Gulf. this new year cruise through the serene waters under a starlit sky, surrounded by the glitz of Dubai's skyline – this is the magic of a New Year's yacht party.
Luxury takes center stage here, offering an escape from the ordinary. All-inclusive dinners, shimmering fireworks dancing on the water, and open sky decks await your presence. It's a night of magical festivities where nautical elegance meets celebration. Gather your loved ones and let the good times roll.
Yacht party, double the fun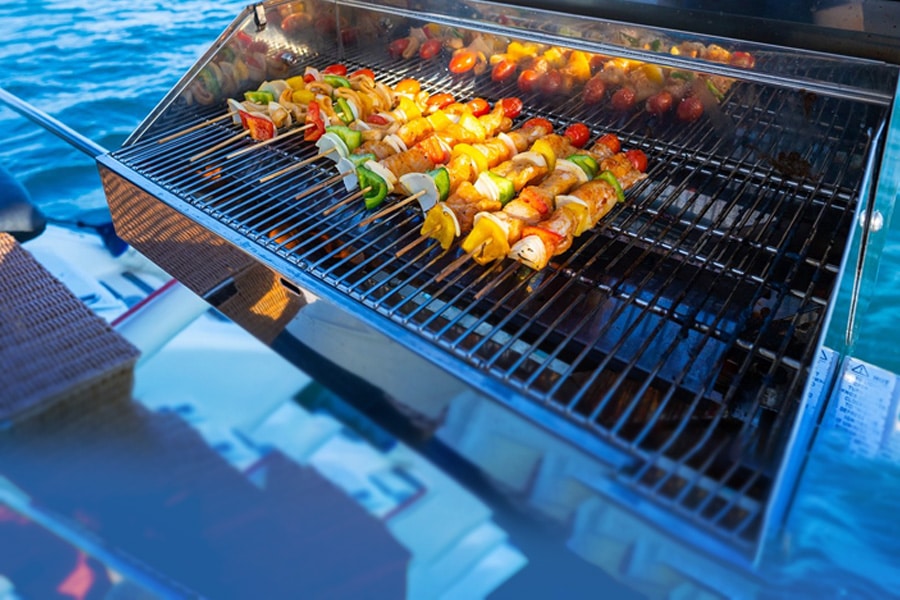 No more crowded city chaos, no more overpriced menus – just pure freedom and elegance. Embrace the thrill of adventure as you bid adieu to the old year and welcome the new with a heart full of excitement. Sail into 2024 with the wind in your hair and the promise of new beginnings on the horizon.
But it's not just about the thrill; it's about the breathtaking views that will take your breath away. Say good bye to 2023 surrounded by the open waters, as the year changes and the sky lights up with fireworks. It's a panorama of beauty and joy that you won't find anywhere else.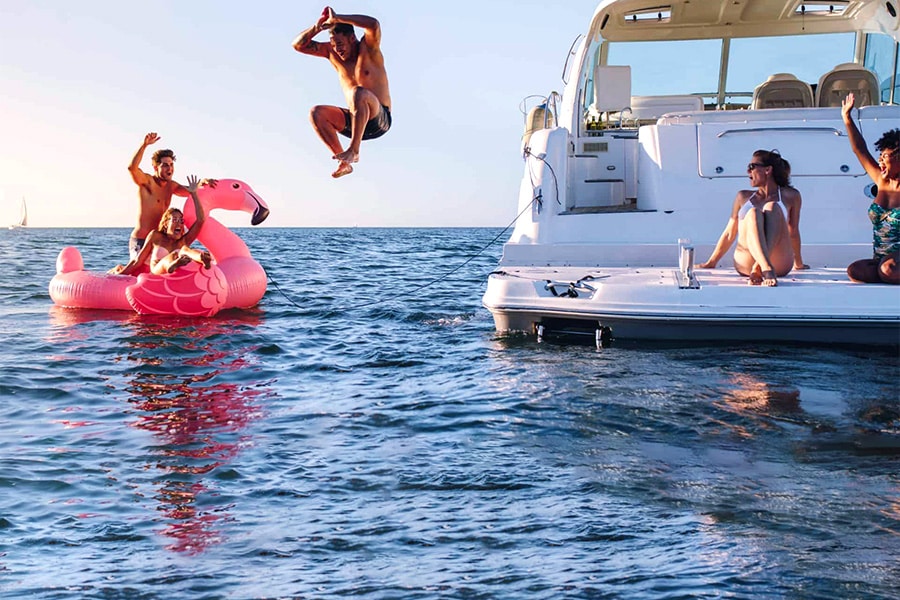 This new year, try something different try something exciting. 
So why not make this New Year truly special? Swap the cityscape for the open waters, bid farewell to the old in style, and welcome the new with boundless excitement. Whether you're with friends, family, or even strangers-turned-friends, a yacht party in Dubai promises a night of luxury, laughter, and lasting memories.
Don't wait – seize the opportunity to make a change. As the clock strikes midnight, let your heart sail into a year of promise and possibilities. Choose your yacht, book your spot, and let the celebration begin. This New Year, let's set sail for a glamorous adventure on Dubai's glistening waters.